Archive: The Office Parodies
Monday, November 26th, 2012 |
10 comments
Rainn Wilson, supported by Craig Robinson, explains why you shouldn't watch The Office anymore.
This comes after the release of a video in which Angus T. Jones implores people not to watch his show, Two and a Half Men.
Monday, November 19th, 2012 |
21 comments
November 19
With the U.S. gymnastics team visiting the White House last week, I had to do one more.
August 18
I'm a little late to the McKayla is not impressed meme party, but here is the Olympic gold medal gymnast, clearly not impressed with The Office: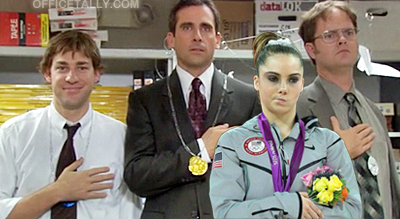 More on the next page.
Tuesday, November 6th, 2012 |
Comments Off
And the president of the United States is…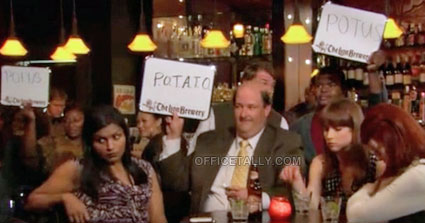 Vote for your potato today!
Sunday, October 14th, 2012 |
1 comment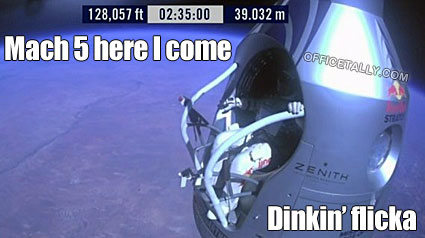 Congratulations to Felix Baumgartner on his Red Bull Stratos space jump today!
He broke the sound barrier, diving 833mph (mach 1.24).
Watch the jump here. It's bananas, B-A-N-A-N-A-S!
Friday, September 28th, 2012 |
2 comments
Loved The Office homage to 'The Godfather' during last night's episode, Roy's Wedding!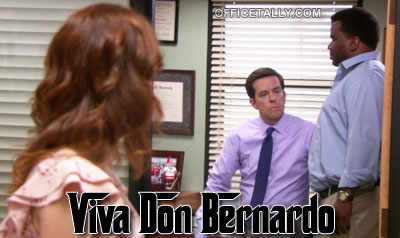 Tuesday, September 18th, 2012 |
6 comments
I can't stop playing Gangnam Style! And then this image popped in my head.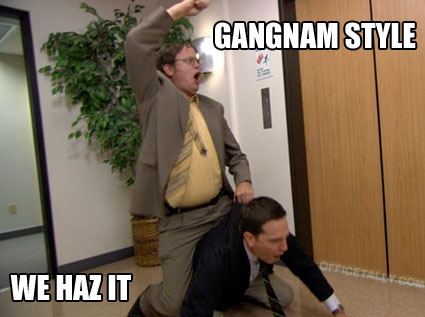 Saturday, September 1st, 2012 |
9 comments
The Office's Jim Halpert did it first.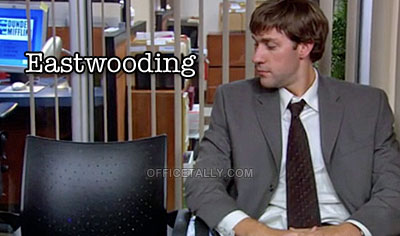 Saturday, August 18th, 2012 |
3 comments
Quote from The Office Season 2 episode, Sexual Harassment.