Dwight Schrute Beet It ice cream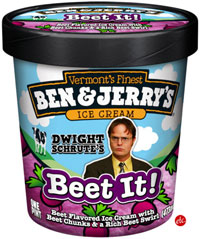 Best Ben & Jerry's ice cream flavor ever!
The flavor description reads "Beet flavored ice cream with beet chunks and a rich beet swirl."
I actually like beets, so I would be game to try it! Who's with me?
See the full-sized version at
Panic Basket.