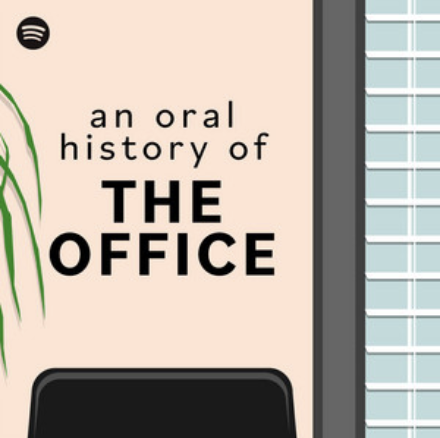 From an email I got yesterday:
Fifteen years ago, the American television landscape changed forever with the launch of one of television's most beloved and enduring series – The Office.
In recognition of this milestone, Spotify teams up with Ben Silverman's Propagate and actor Brian Baumgartner (Kevin Malone) to present a new podcast, "An Oral History of The Office."
Hosted by Baumgartner, the podcast chronicles how this unlikely UK import from Ricky Gervais and Steven Merchant made it to the US airwaves, from the search for a network home, to the casting, assembling the talent behind the camera, and the memorable storylines and major moments. The Office eventually ran for nine seasons, and is one of the most streamed series on the planet.
The podcast features interviews with Steve Carell ("Michael Scott"), John Krasinski ("Jim Halpert"), Rainn Wilson ("Dwight Schrute"), Jenna Fischer ("Pam Beesly"), Angela Kinsey("Angela Martin"), and many more. The series also includes conversations with Creator and Executive Producer Greg Daniels (The Office; Parks and Recreation; King of the Hill), Co-creators and Executive Producers of The Office UK Ricky Gervais & Stephen Merchant, Executive Producer Ben Silverman (The Office; Ugly Betty) as well as executives, crew, and special guests.
Immersive, intimate, and emotional, the podcast pulls back the curtain on what went into creating this unstoppable force in American popular culture and shares the theories as to why it remains such an important part of the cultural zeitgeist.
---
Okay, end of press release, Jennie here!
I just listened to the first three episodes, and they're awesome.
And Brian Baumgartner is a fantastic narrator and guide through the story.
I promise, it'll make sheltering-in-place go a lot faster.
You'll get to hear stories you've undoubtedly heard before, but with precious more details, like Jenna Fischer's "dare to bore me" audition. And JAM fans will love Episode 2!
If you're a superfan of The Office, if you're a nerd of TV history, if you're just curious what Brian Baumgartner really sounds like, you definitely need to add this podcast to your playlist now!
Here are all 12 episodes:
Please listen and post a comment with your thoughts!