As part of the series Tales of the Early Internet, I was delighted to be interviewed by Mashable about OfficeTally's impact on the Office.
As I told Mashable's Nicole Gallucci, it was a perfect storm of events that happened back in 2007–I stumbled upon The Office while channel surfing in Season 2, I became so obsessed with the show that I created my first blog about it, and I started communicating with cast members on MySpace.
I remember that time in my life, and OfficeTally readers, with so much affection.
And apparently, so do some of you!
Here's an email I received last week from an OfficeTally reader: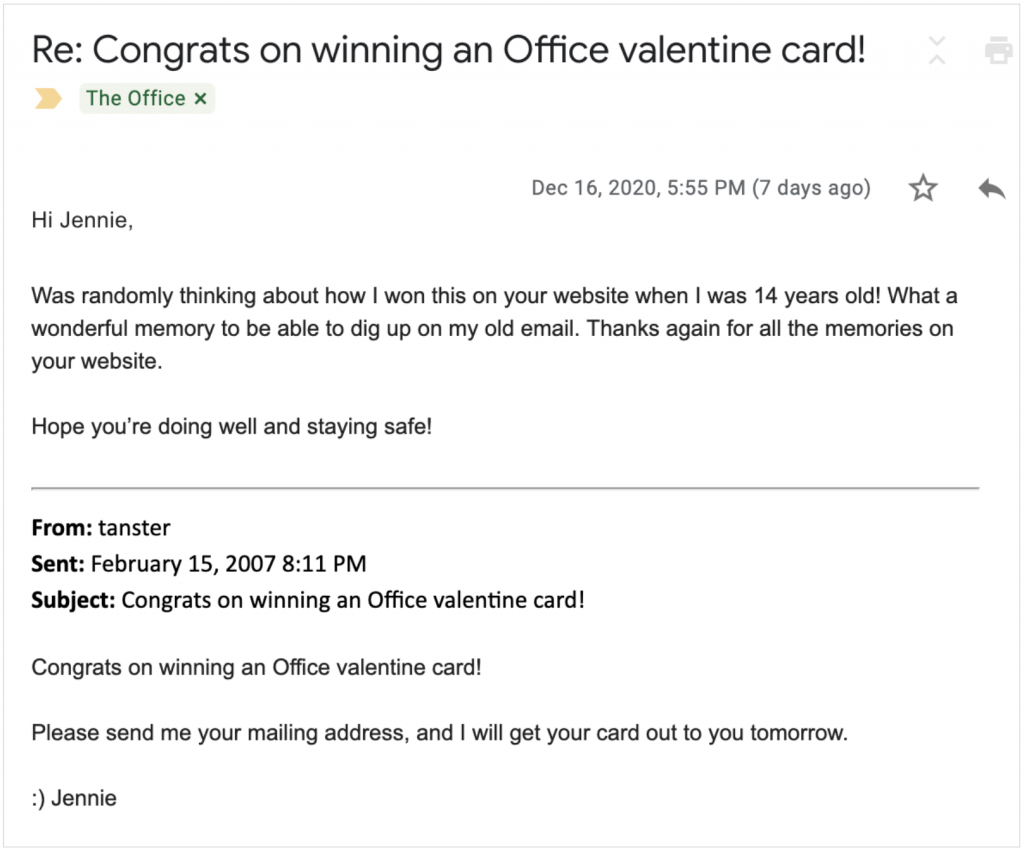 Anyway, give the article a read and let me know what you think! And thank you for being part of a very special perfect storm. 🥰
Link: 'The Office' fansite that the cast actually obsessed over