Friday, March 26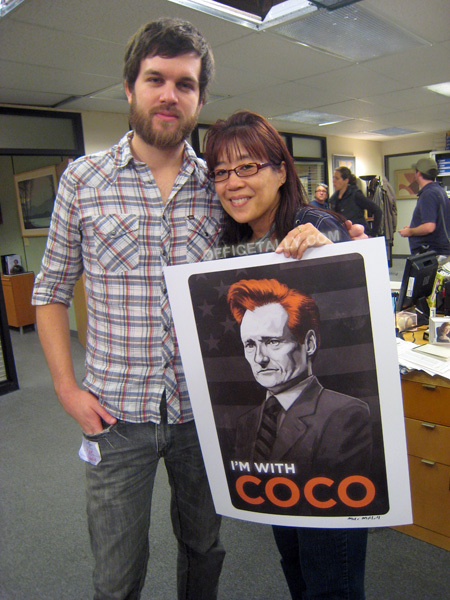 You just never know who you're going to meet on the set of The Office!
Here I am with artist Mike Mitchell, creator of the amazing "I'm With Coco" image that is now the official poster for Conan O'Brien's national comedy tour.
Mike is also the guy responsible for all of Soul Pancake's cool artwork. Turns out Mike was visiting Rainn Wilson yesterday.
He graciously signed a print for me. Thanks Mike!