I visited The Office set in March while they filmed the last two episodes of Season 6 (what they call "cross-boarding").
A more detailed report will come later of course, but here are a few non-spoilerish photos. Enjoy! :)
Wednesday, March 24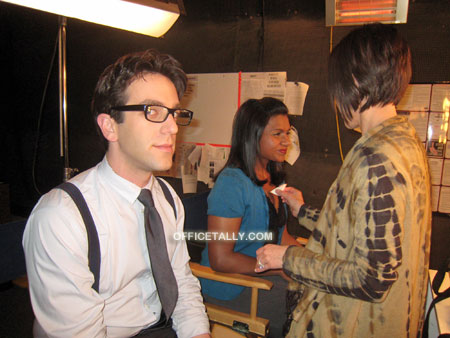 B.J. Novak and Mindy Kaling get their makeup touched up by LaVerne right before shooting the Anthropologie scene in The Office episode The Chump.
Right before I took the photo, I said to them, "I'm taking an action shot of you guys, don't look at the camera!" Mindy started laughing and B.J. looked straight at the camera. :)
More photos starting on the next page.