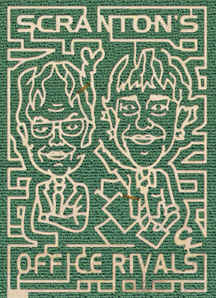 Is this totally cool or what?
You can visit a Dwight and Jim corn maze at Miller's Orchards Farm Market in Clarks Summit, Pennsylvania!
From their site: "Come take the challenge of finding your way through the twists and turns of one or both of our 'Office Rivals' corn mazes that we have carved into 7 acres of corn."
Have any of you gone? Looks like fun!
Tipster: Carla and Frank