March 11, 2013: First day of my visit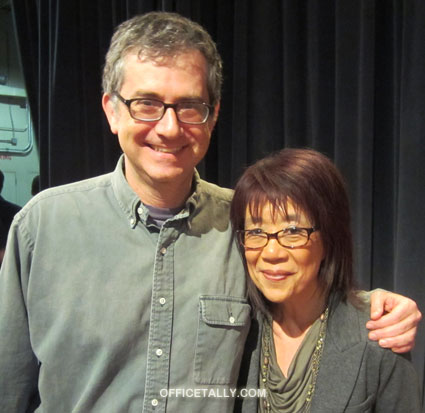 You knew I had to visit The Office one last time, right?
Yes, this is me with The Office Executive Producer Greg Daniels. He wrote the one-hour series finale, which airs May 16th.
I got a chance to hang out on set today. I'll have lot of cool details to share. When the time is right. :)
I will say that I have never seen the cast, producers, writers, and crew work as hard as they did today. I was there from 9am past 7pm, and they were still still shooting when I left.
This is an incredible group of people.