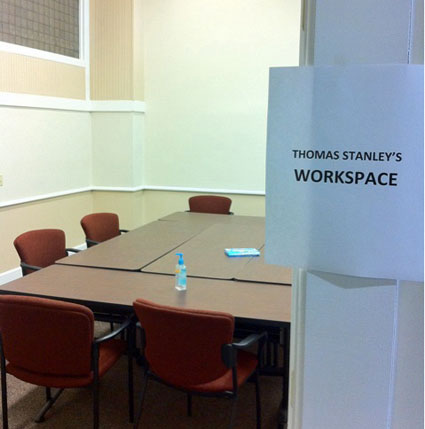 Posted with permission by Thomas Stanley
Michael: You can use the conference room as a temporary workspace.
Dwight: Yes! I have an office. Bigger than his.
Michael: Nope, you cannot use it.
Dwight: Okay, I take it back. It's a workspace.
Michael: Temporary workspace. You can use it.
Dwight: Thank you.