The Office cast cartoon drawing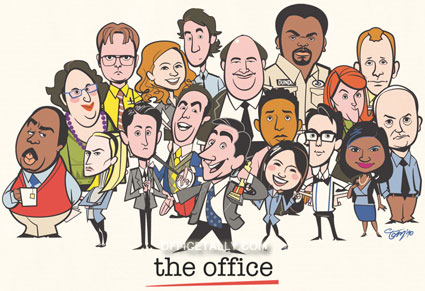 Isn't this awesome?
It's been a long time since OfficeTally's posted caricatures of The Office cast (I believe this is the last group illustration), so I was delighted when Swiss fan Tom Hänni emailed this to me.
See the full-sized version as well as individual characters at Tom's website, Pixelfarm.