Here's what's new at 'The Office' official website!
May 24, 2011
Who Should Be Manager?
Review candidate resumes: Darryl Philbin | Andy Bernard | Dwight Schrute
Game: The Office Season 7 Trivia Game
Test your knowledge of the show this season.
Game: Who's Right for Erin?
Take a quiz to find out if it should be Andy or Gabe.
Emails: Michael's Inbox
Read emails that Michael's former co-workers have sent him since he left.
Photos: Creed's Management Skills
Creed shares his insight on what it takes to be a manager.
April 22, 2011
Game: Send a Dundie
Create a personalized e-Dundie that you can email, download, and share!
Wallpaper: Dundie Wallpaper
Download for free!
Photos: Who Wore It Best?
Dunder Mifflin staffers have impersonated many of their co-workers over the years. Vote for your favorite!
Newsletter: Dunder Mifflin Scranton newsletter
Kelly's take on Charlie Sheen, Darryl's warehouse rules, and Meredith's in the mood for love.
Game: Michael Scott: Finish the Quote
The faster you click the right answer, the more points you score!
Tribute page: Michael Scott: World's Best Boss
Video, photos, and more of Michael's greatest moments.
March 1, 2011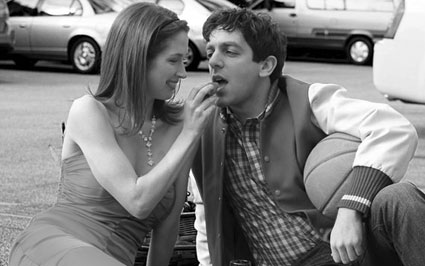 February 13, 2011
Game: Erin's Treasure Hunt
Look for clues in Gabe's Valentine's Day treasure hunt for Erin!
Game: Valentine's Day Trivia
How well do you know The Office love trivia?
Photos: More photos of the episode 'PDA'
January 31, 2011
November 14, 2010
Photos: Dwight and Angela Moments
Relive the ups and downs of one of The Office's funniest romances.
Photos: Michael's Pizza
Michael Scott teaches us how to cook delicious pizza!
Game: Gabe Trivia Game
Test how well you know The Office characters!