Original post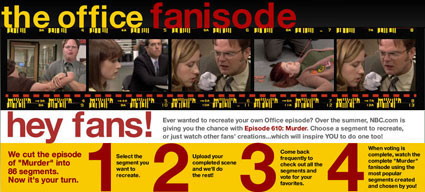 Help create a full fan version of The Office episode, Murder!
Just pick one of 86 segments, shoot, and upload. Vote for your favorite clips and then watch the completed episode when it's done!
I know how talented Tallyheads are (remember our Talking Head Contest?), so I'm hoping lots of you participate. Please comment if you submit an entry so we can cheer you on!
Link: The Office Fanisode: Murder