My favorite cameo from The Office finale episode, hands down, was Jennifer Celotta.
Jennifer is a long-time OfficeTally favorite, having been a producer and writer during the earlier seasons of the show.
She has kidded with us over the years that her dream was to appear as a member of the Schrute family.
She finally got her wish last night! :)
For the full listing of my 2013 set visit content, go here.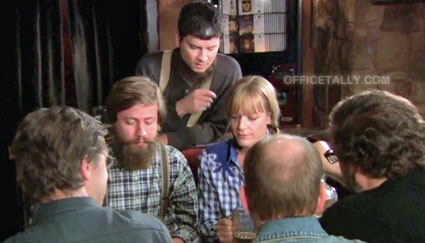 Jen with the rest of the Schrute clan at Kevin's bar, waiting for Dwight.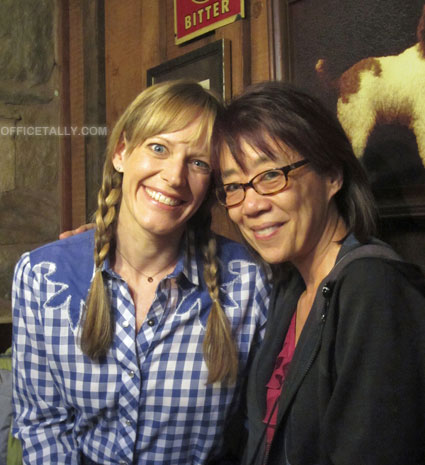 I had no idea Jen would be there during my visit, so when I first saw her, already in her full outfit, I literally screamed.
I mean, doesn't she look PERFECT?
The call sheet listed her character name as "Jen Celotta Schrute," which I thought was awesome.