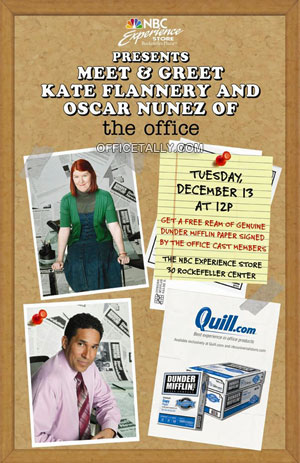 What:
Meet The Office's Kate Flannery and Oscar Nunez and get a free ream of Dunder Mifflin paper!
Where:
NBC Experience Store
30 Rockefeller Center
New York
When:
Tuesday, December 13
12-1pm
Follow the truck:
The Dunder Mifflin paper truck will make numerous stops from December 13 through December 15. Follow @DMPaperTruck on Twitter for where it goes next!