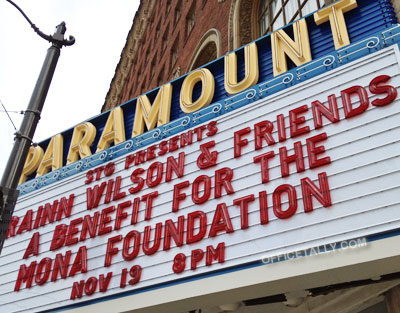 It's almost show time!
Seattle Theatre Group presents the second annual Rainn Wilson & Friends at the Paramount Theatre in Seattle on November 19, 2011! Proceeds benefit the Mona Foundation, a non-profit organization supporting grassroots educational initiatives and raising the status of women and girls worldwide.
Special guests include The Office's Mindy Kaling, Andy Grammer, Chris Pratt (Parks and Recreation), Anna Faris, Visqueen, and Colin Meloy (The Decemberists).
Link: Rainn Wilson & Friends
Original post on the next page.