Where you can buy this teapot
I searched all over the web, and I'm 99% sure that you can buy the teapot that Jim gives to Pam at Bed Bath and Beyond. The brand is Everyday White and the item name is Rim Teapot.
Link: Bed Bath and Beyond
Unfortunately, you can only get it in white, and not the seafoam green version shown on The Office.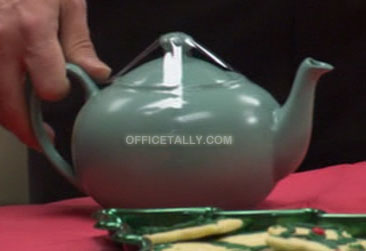 Jim's teapot for Pam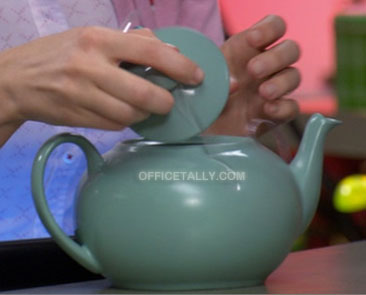 Jim's teapot for Pam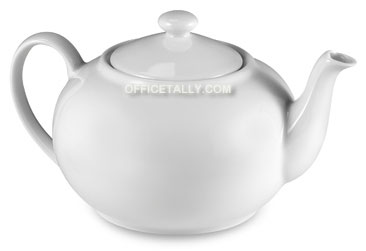 Bed Bath and Beyond Everyday White Rim Teapot