Later on, Pam opens the teapot in front of Jim: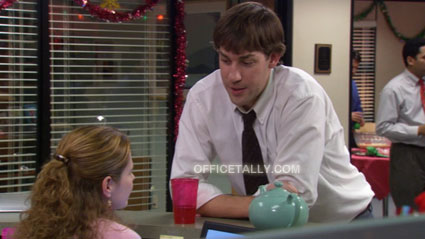 Jim: This is an amazing gift because it comes with bonus gifts. Look inside.
Pam: Oh my god! The yearbook picture! Oh my god! It's incredible. (While Pam is looking inside the teapot, Jim secretly grabs the still-sealed card from her desk and sticks it in his back pocket.) Is this the Boggle timer?
Jim: I didn't think you were gonna get that one. I really didn't.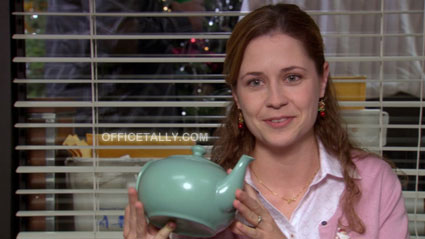 Pam: Yeah. I think I made the right choice.