Late night talk show host Conan O'Brien makes an uncredited cameo appearance on The Office Season 2 episode Valentine's Day.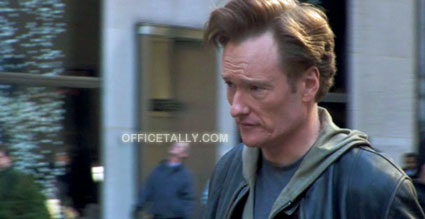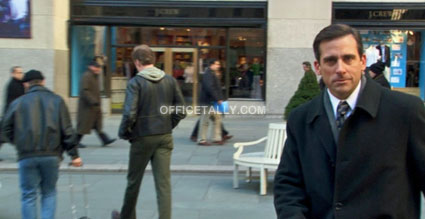 When Michael Scott visits New York City, he becomes so convinced that he sees Tina Fey walking down the street, that he completely misses seeing Conan O'Brien walking past her in the opposite direction.
Michael: I thought that was Tina Fey, but it wasn't. Are you serious? He was here? When? When I was talking to the fake Tina Fey? Come on!