David Wallace (Andy Buckley) and his son Teddy (Owen Daniels, who is executive producer Greg Daniels' son) rock out in The Office Season 6 episode, Sabre.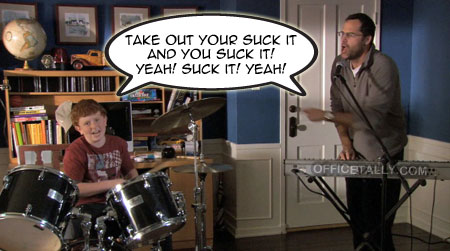 Suck It Lyrics
Well it's a mess, what a mess
What you gonna do?
You're gonna take out your Suck It and you suck it!