Official trailer
[Video no longer available]
Against a backdrop of apocalyptic chaos, an eclectic group of seemingly unconnected characters around the world begin to intersect in unexpected ways. Starring Rob Lowe, Jenna Fischer, and Megan Mullally.
Official website: You Me and the Apocalypse
Jenna's interview with Yahoo TV
[Video no longer available]
Reviews
Jenna's message for OfficeTally readers
Jenna was so awesome to send along this message, specially for y'all!
This show is totally weird. It's funny and dark and dramatic all at the same time. Our cast of characters consist of a bank manager, two convicts, a priest, an Italian nun, an army general and a genius computer hacker. As we try to survive the pending end of the world, you start to see that we are connected by more than mere coincidence. There is a fun mystery at play. I promise it's a story you've never seen before.

Again, it's a totally strange show but also intensely entertaining. Stick with it for a few episodes and you will get hooked. I found some of the later episodes to be deeply emotional. Particularly the journey Rob Lowe's character goes on. It entertains but it also makes you think. It's a special show in that way. It's getting great reviews.

It reminds me of The Office in the sense that we were considered weird too. We had to slowly convince people we were worth watching. I feel like I'm in the same boat. I'm proud of this new crazy thing and now I just hope people will find it and watch it!

Thanks for your support guys! Miss you! It's nice to be back!

-Jenna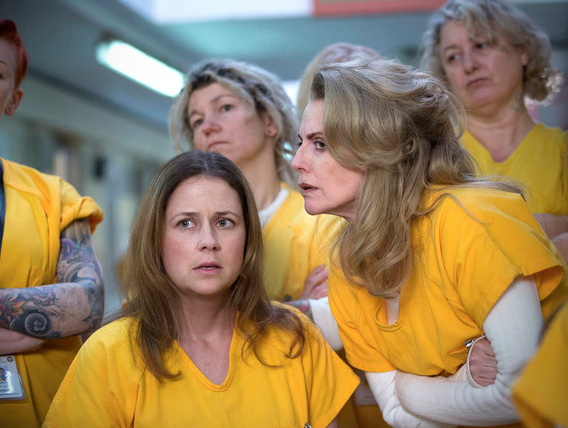 Who's excited to see Jenna Fischer back on Thursday night TV? THIS GIRL.
Watch the premiere of You Me and the Apocalypse tonight, Thursday, January 28 at 8/7c on NBC!