With more than 450 votes were tallied, here are your winners of the 'Michael Scott in the Wild' Contest!
Congratulations to the winners Katri, Brandon, and Brigette, and thanks again to all who submitted entries. And thanks again, too, to Cathy, who created the Michael Scott doll!
Each winner will receive some Office goodies, with the top prizewinner Katri receiving goodies + a Dunder Mifflin messenger bag! Winners, please check your inboxes…
Here are the winning entries.
Top prizewinner: Katri
Michael's been captured by a Bandito marionette!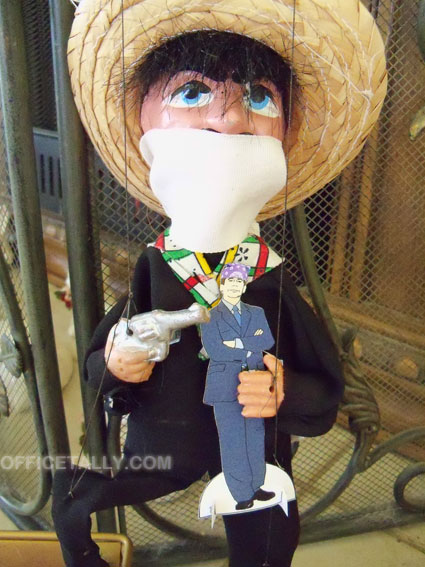 Winner: Brandon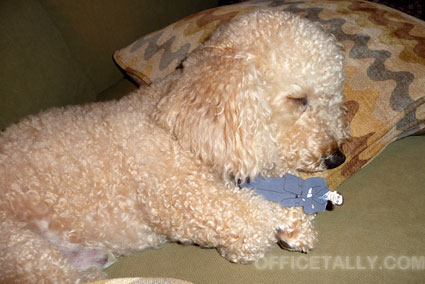 Winner: Brigette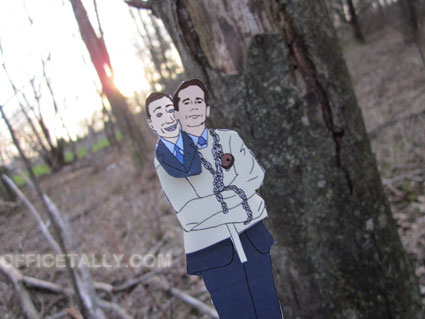 (Here are the original contest details.)