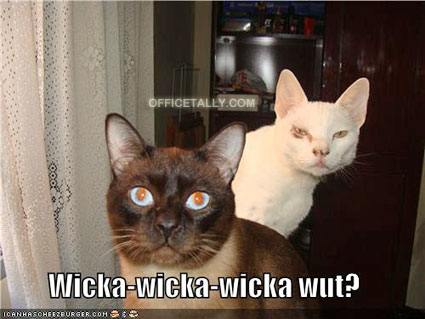 Inspired by Michael and Holly's rap.
The finalists in this year's The Office Lolcat Contest have been chosen. Thanks to all who submitted an entry; it just goes to show how lolcat-able The Office is. :)
Please vote for up to 10 of your favorites. There are lots to choose from!
The top three vote-getters will each receive The Office Monopoly game, courtesy of USApoly.
Poll open through Sunday November 28 11pm PT!
The Office Lolcat Poll 2010
Make sure to click each thumbnail to display the larger version.
Deadline
Poll closes Sunday, November 28, 11pm PT.
Visit our sponsor
This contest is generously sponsored by USAopoly, makers of The Office Monopoly game. Check out exclusive photos of the game and follow USAopoly on Twitter!