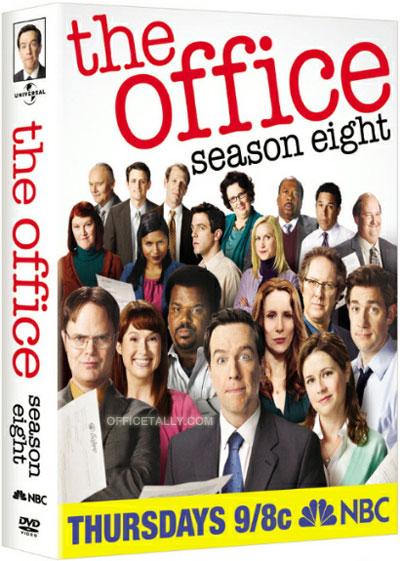 Release date: September 4, 2012
Synopsis: Andy takes over as manager of Dunder Mifflin and finds the job to be more than he bargained for. He wants to win the respect of his employees, while going toe-to-toe with Robert California, the enigmatic new CEO, who wants to turn the office into his personal playground. Dwight makes his own grab for power when he leads a team to Florida to work under Nellie Bertram, who may be slightly out of her mind. Jim and Pam's relationship is put to the test when Pam goes on maternity leave and her replacement has eyes for Jim. Meanwhile, Erin harbors lingering feelings for Andy; Angela's relationship deepens with her dashing (state) senator; and Darryl looks for love in the warehouse. Developed for American Television by Primetime Emmy® Award winner Greg Daniels (Parks and Recreation, The Simpsons), watch all 24 episodes back-to-back in this 5-disc set, with outstanding bonus features including extended episodes, deleted scenes, webisodes, Football Championship promos and more!
P.S. This post will eventually contain all the information you need to know about The Office Season 8 DVDs, just like The Office Season 7 DVD Buying Guide from last year.