OfficeTally is an EW 'Essential Fansite'
Wow. Entertainment Weekly has placed OfficeTally at #7 in its 'Essential Fansites' list! I eez … floored. Thank you, EW!
And thank you, mighty legion of Tallyheads, for all the fantastic contributions you make to OT, from news tips, to fanvids, to participating in our wacky contests. OT would not be as rich without you!
(For EW readers coming here for the first time, here is the Pam Pong song.)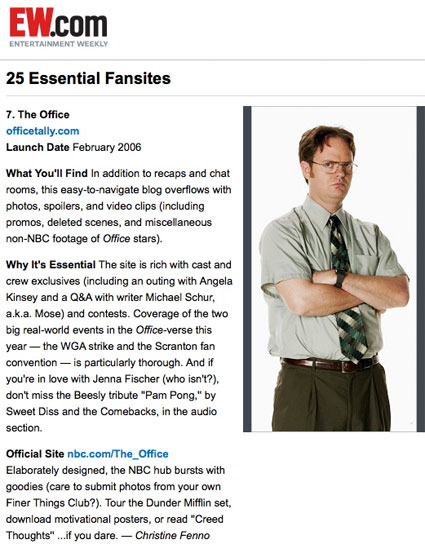 Link: Entertainment Weekly's 25 Essential Fansites — OfficeTally
Tipster: Jeffrey