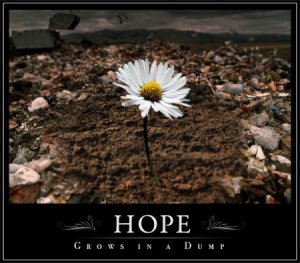 So many of you were taken by the line Hope grows in a dump from last night's episode of The Office, New Leads, that I figured we could put it to good use, haiku-style.
Receive The Office 2010 Calendar if you have a winning haiku!
Image courtesy Josh Helfferich.
STATUS: the winners have been chosen! Congratulations to jj (3), Julie (14), and Katie (71) — you have each won The Office 2010 Calendar! Watch your inbox for an email from me …
The poll
Here are the haiku finalists:
[Poll no longer available]
Please pick your top three by Thursday, March 25th 11pm. The top three vote-getters will each receive The Office 2010 Calendar!
Original contest information is on the next page.