Kristina's report
Hi Tanster!
Last night was absolutely incredible! Angela Kinsey, Oscar Nunez, Ellie Kemper, Kate Flannery, and Zach Woods were all there in addition to Jenna. It was the best night ever and they were all so incredibly sweet and friendly!
Jenna told them about my Office scrapbook and (after having my mother graciously drop it off) they all looked through it! It was wonderful.
We ended up sitting at the table next to Jenna's guest's table (her Office castmates). The Office set visit sold for $5000. That's about all I have to report.
I'm attaching some pictures of myself with the cast from the night.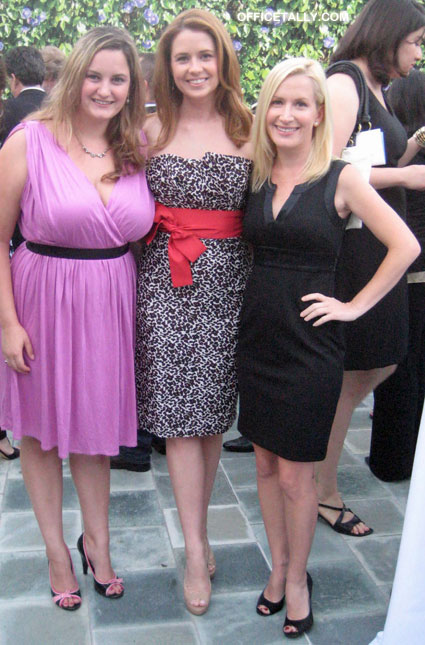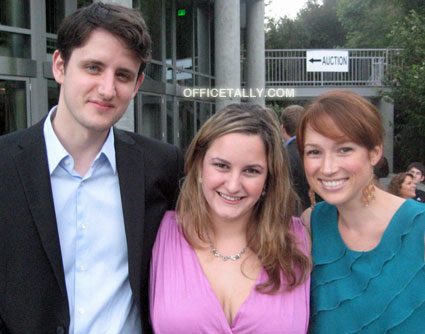 More photos on the next page.