Jim Halpert as Popeye
Popeye (from Season 7's Costume Contest): light button-down shirt tucked into dark pants, dark tie, corn cob pipe.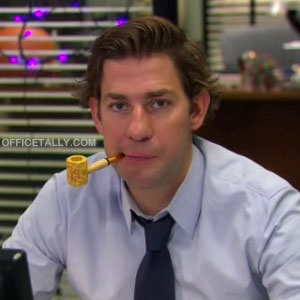 Jim: I am Popeye. Just after he retired from the Navy and took a desk job in corporate America. (From this promo.)
Later in the episode, Jim goes all out and wears an actual costume!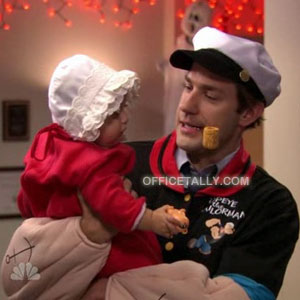 Jim: Spinach in a can. Powerful spinach. Ah-gah-gah-gah-gah.
Pam: Oh my hero!