Here are a couple of new "Just for Fun" Office activities at NBC.com:
Go to Holiday Office Tour
(I could navigate through the rooms just fine, but when I clicked on any of the objects, nothing would happen. I am using Firefox on a Mac. If you have hints on how to make it work, please post a comment!)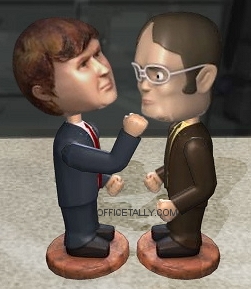 Go to Bobble Bash
Dwight and The Donald duke it out, bobble-style.
Tipster: Nick