This is kind of old news, but I thought I'd post it anyway because it always makes me smile when I look at this photo: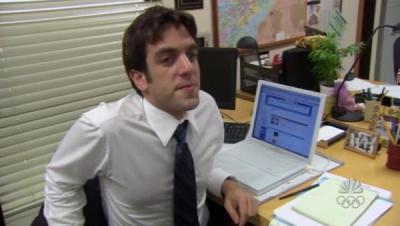 This is from the opening sequence of The Fight (where Dwight is searching for his desk). Note that MySpace is on Ryan's computer screen!
The cast has said that they have working Internet connections on set — this is proof!