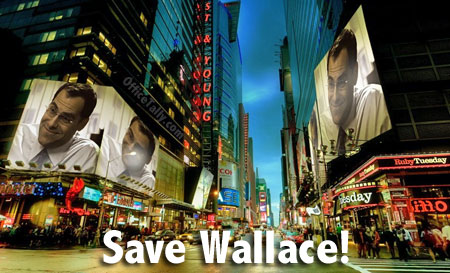 Created with Photo505
UPDATE: congratulations to jessica, priskiller, and cara — in a poll conducted February 23-28, your icons were chosen as fan favorites:



You'll each receive The Office 2010 Wall Calendar. Watch your inbox for an email from me!
Thanks to everybody for participating! But remember that even though the contest is over, the mission to SAVE WALLACE continues!
Contest rules on the next page.