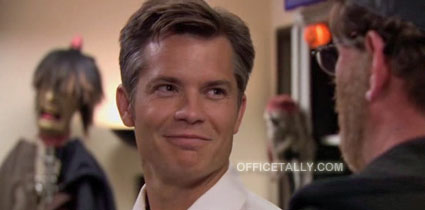 Character Name
Danny Cordray
Played by
Timothy Olyphant
Role
Danny Cordray is a paper salesman who formerly worked at Dunder Mifflin rival Osprey Paper located in Throop, Pennsylvania. He also went on a few dates with Pam during the same time that Jim was going out with Karen. At the end of The Office Season 7 episode The Sting, Michael Scott persuades Danny to join Dunder Mifflin as its second traveling salesman (Todd Packer is the first).
Episode appearances
7.05 The Sting
7.06 Costume Contest
7.21 Michael's Last Dundies: Danny wins the "Hottest in the Office" Dundie (since he's a traveling salesman, he's not there to receive it). This both relieves and perplexes Ryan, who expected to win the award since he won that very same award in Season 2's episode The Dundies.
Other information
In scenes that didn't appear in 'Michael's Last Dundies,' Danny apparently accepts his award via pre-recorded video, with Michael Scott at his side: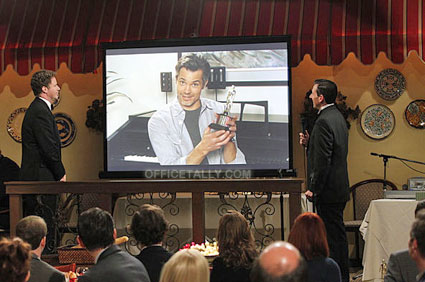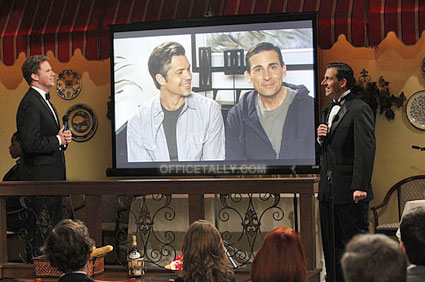 Tipster: Lili