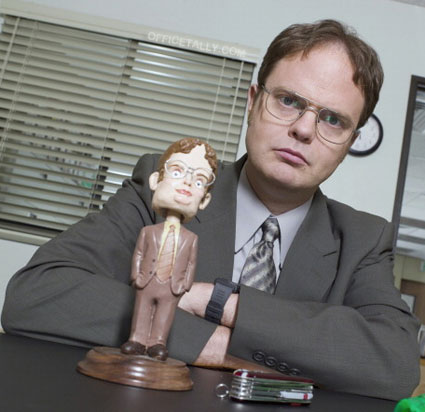 As The Office winds down, I feel more and more sentimental every day, and discover photos from seasons past that I have never seen before.
Such as this gem of Rainn Wilson ("Dwight Schrute") from 2006.
I think this is one of my favorite publicity photos ever.
P.S. I posted lost photos from Michael's Birthday yesterday.