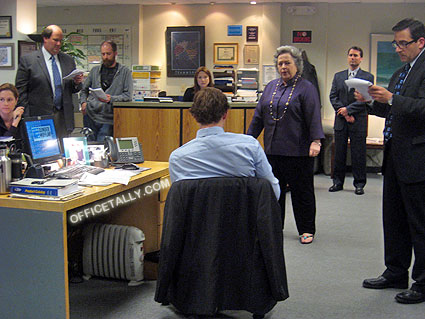 More rehearsal time.
I have to say, watching Kathy Bates do her scene over and over again was truly a sight to behold.The scene was actually much longer than what aired, and to watch Kathy walk and talk and paste and cut and slap all in one continuous take was simply amazing.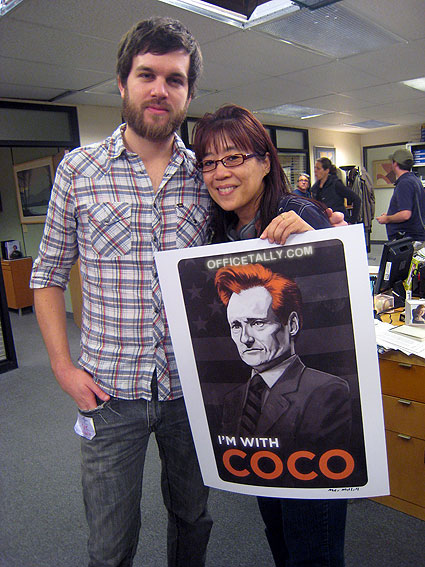 I got to meet Mike Mitchell, the creator of the "I'm with Coco" poster! He just happened to be visiting Rainn while I was there.