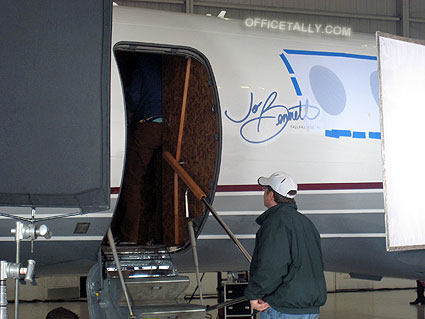 The Jo/Michael drinking scenes in 'Whistleblower' were filmed in a real airplane, at a real airport.
I would guess they shot there for a good six hours or so.
That's The Office showrunner Paul Lieberstein.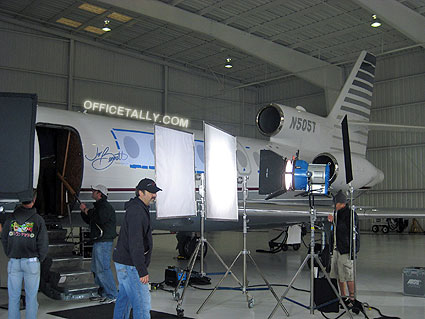 Another shot of Jo Bennett's private plane in the hangar.
Here are some of the production notes from that day:
"Cast and crew must remain on the leaseholder's property at all times.
Crew cannot be on the taxiway or tarmac unless approved by airport operations.
We are limited to the number of people on the plane. Ask before you enter."
It was a pretty tight squeeze on the plane. I think there was only room for Steve, Kathy, camera, and sound.