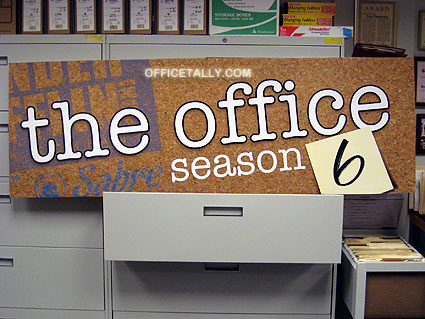 The sign used for the Season 6 group photo.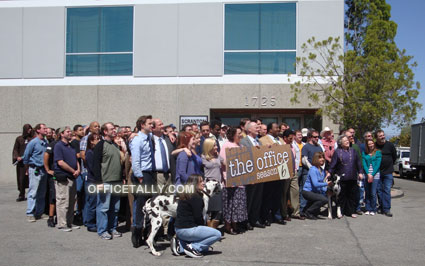 Credit: Dave Rogers' friend Melissa
Every year, the entire Office staff gets together for a group picture during the last week of shooting for the season. This year's photo includes Kathy Bates, Jo's dogs, and … me! (Can you spot where I am?)
Thanks so much to Randy C for inviting me to be in the picture!
After the photo was taken, I swiped the sign to use in my Five Minutes For the Fans video, which was filmed to kick off Season 6 finale week. I decided to film this video the last day I was there, and shot it in bits and pieces when each cast member was on a break between scenes. They were, as always, so gracious to let me film them. Thank you, Office cast!
And that's another year's wrap of OfficeTally's visit to the set of The Office!