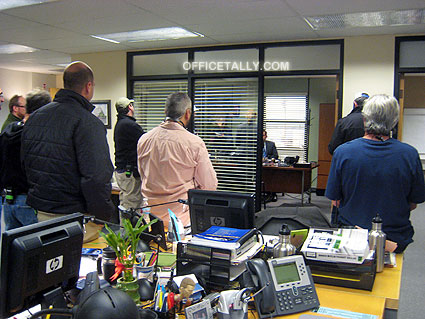 The crew waits outside while a rehearsal takes place in Michael's office.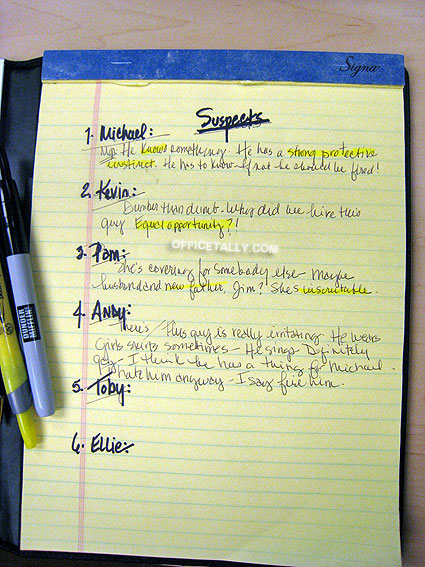 This is one of the funniest prop documents I saw that day. It's Jo's interrogation notes that I found in the conference room.
What it says about Andy:
"This guy is really irritating. He wears girls skirts sometimes. He sings. Definitely gay. I think he has a thing for Michael. I hate him anyway. I say fire him."
And notice it says "Ellie" instead of "Erin"!