LiveJournal Office reader meredith ann has just posted a photo of Jenna Fischer naked from the August issue of Jane magazine; check it out here.
I think it's beautiful!
Update 8/6: I finally bought my own copy of Jane, and here's my scan. Sorry for the quality — I couldn't figure out how to not scan the print coming from the backside of the page!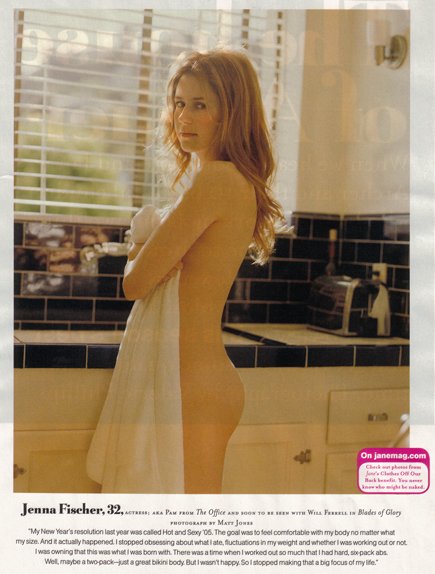 Related: Jenna Fischer naked in Wired