Remember the newspaper article that Stanley held up to the camera in Scott's Tots? — the one detailing Michael Scott's promise to a classroom of third graders that he would pay for their college education?
Even though the article is shown for only a few seconds, it was written with all the care and authenticity you'd expect from 'The Office' writing staff.
They even sought the help of Randy Shemanski from the real Scranton Times-Tribune and Electric City publications, who designed the actual newspaper for the story.
Here is Randy's story and the full text of the Scott's Tots article, courtesy of Tim from the Scranton Times-Tribune and The Office writing staff. Enjoy!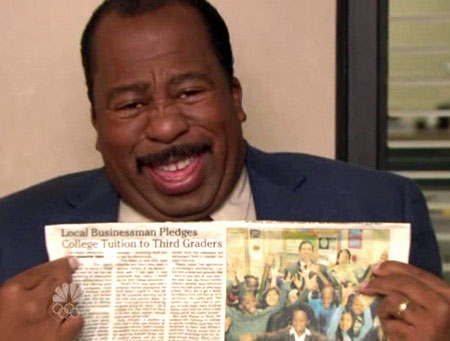 Scene from The Office episode, Scott's Tots.