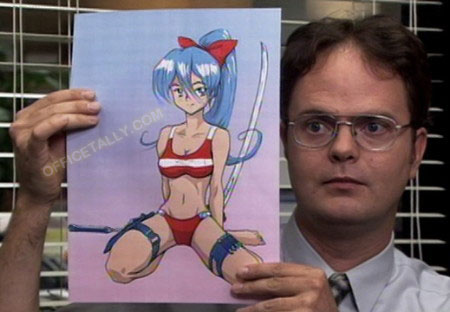 Dwight Schrute describes his perfect girl in a deleted scene of the Season 1 episode Hot Girl.
"The perfect girl for me would be Konikotaka. She has the most amazing story. She was orphaned at the age of ten when both her parents were assassinated, and she was taken in by a wealthy but very cruel businessman. So she practiced Aikido in secret for years until she could avenge the death of her parents. She's also a survivor of monster rape."
Dwight Schrute wears a World Anime Expo Philadelphia 2002 Konikotaka t-shirt in The Office Season 1 episode Basketball.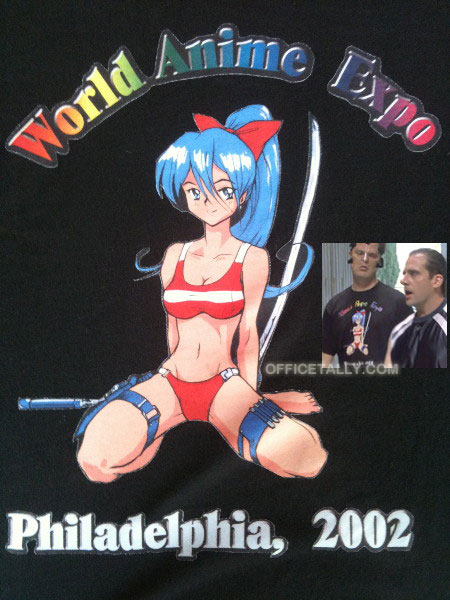 Rainn Wilson ("Dwight Schrute") auctioned one of his Konikotaka t-shirts for Haiti relief in 2010.