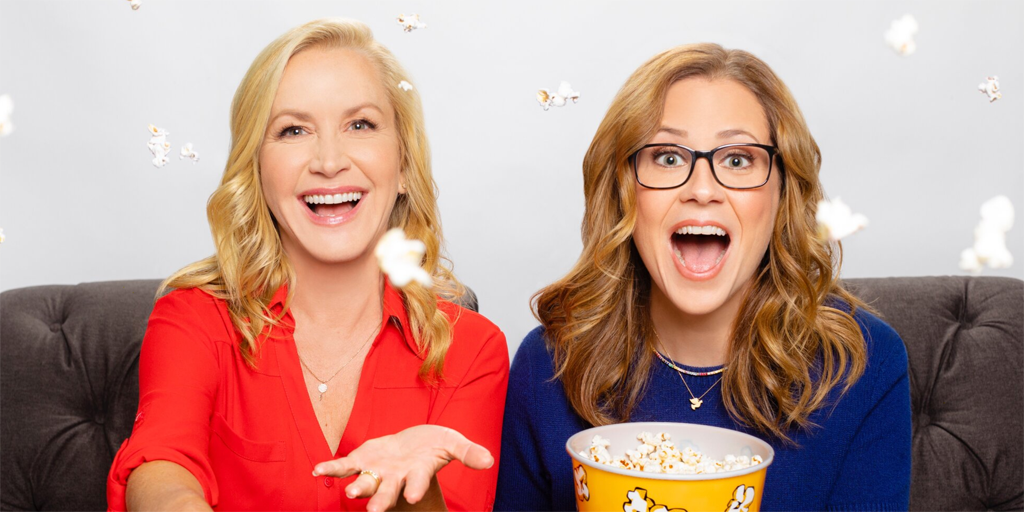 The Office fans (and in particular, Tallyheads) aren't the only ones who still feel deeply nostalgic about our favorite show. Cast members Jenna Fischer and Angela Kinsey do, too!
So much in fact, that they've created a wonderful Office Ladies podcast, in which they provide behind-the-scenes commentary on some of The Office's most iconic episodes. Love you ladies. ❤️
Give a listen, and then come back here to post comments. I'll be here waiting for you! :)
Link: The Office Ladies Podcast
P.S. Yes, I realize I am way behind in introducing this podcast, as twenty episodes have already been posted. 🙄What can I say, work has been extremely busy. But now… given where we are in the world, with many of us hunkered down at home under "shelter in place" orders, I can't think of a better time to binge-watch The Office on Netflix (according to Variety, The Office was one of Netflix's most-streamed shows March 2-8) and listen to Jenna and Angela share show scoop!