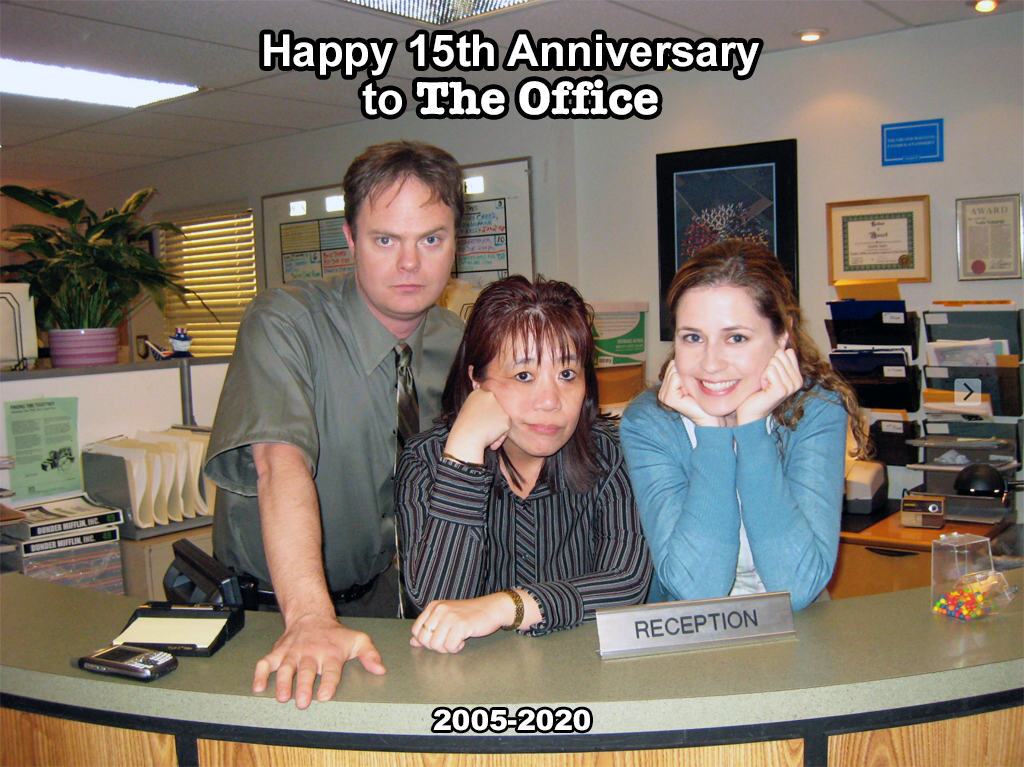 It is ridiculously impossible to believe that exactly 15 years ago, The Office debuted on NBC with its first episode, Pilot.
The show remains, in my heart and the hearts of still-obsessed fans everywhere, one of the most beloved and cherished shows on TV.
It was pure magic and lightning in a bottle. It had a cast of exquisite chemistry. It had a brilliant team of writers and producers. It had a committed and caring crew.
Most importantly, it gave us love and laughter.
Happy anniversary to The Office. Miss you still. Terribly.