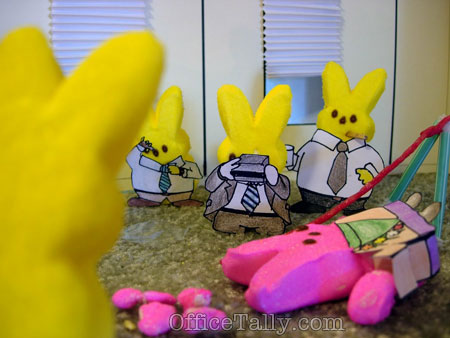 Creator
Scottsdale
Notes
– From "Murder." Dwight, Meredith, Kevin, and Andy are recreating a murder scene as Jim walks in to reprimand Michael…er…Caleb (off screen) for staying in character and continuing with the murder game even in the face of DM's bankruptcy. (~17:00)
– Favorite quote:
M: I'm the body and these are my brain chunks.
D: Shut up. You're dead.
– Shot matched more or less from the episode, reconfigured a bit to fit everyone in frame.