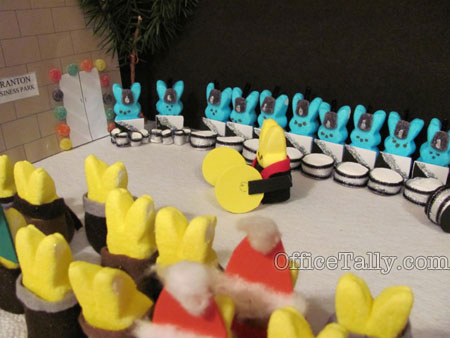 Creator
Katie
Notes
Episode: Secret Santa
Scene: Andy's 12 Drummers Drumming
Details: Since I'm such a band geek, I spent the most time on the drummers.  Their drums are made of marshmallows and trimmed in ribbon, and their uniforms are fun foam with silver glitter.  I also watched the scene countless times to make sure the order of the other office workers was right!