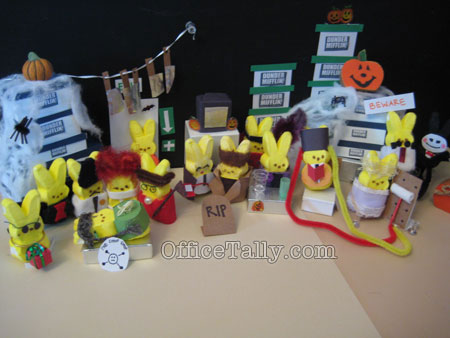 Creator
Michele
Notes
My entry is from Koi Pond.  The scene is from the cold open during the haunted warehouse.
The only item I acutally had to buy for the contest was the peeps, I had everything else around the house.  I used felt, pipe cleaners, fabric, plant wire, toothpicks, paint, paper, ribbon, cardboard, cotton balls, stickers, foil, dental floss and a lot of hot glue.
Making the outfits for the peeps was the easy part, the hard part was making the backgound!