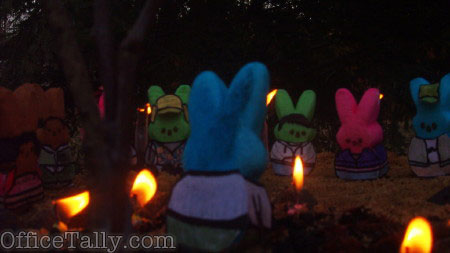 Creator
Jay
Notes
Episode: Beach Games
Scene: Fire Walk
Camera Angle set up exactly from episode.
Dwight and Michael's shoes on the ground as in the episode.
Left to Right: Kelly, Oscar, Meredith (Behind Torch), Creed, Dwight, Ryan, Pam, Michael.
Real Fire.
Ryan Peep looking to the side as in episode.
Note: No Peeps were harmed in the making of this scene.