I don't have many photos since I was moderating at the time. :) If you guys have photos/video, please send them to me!
A nice sized crowd at the Behind The Scenes panel!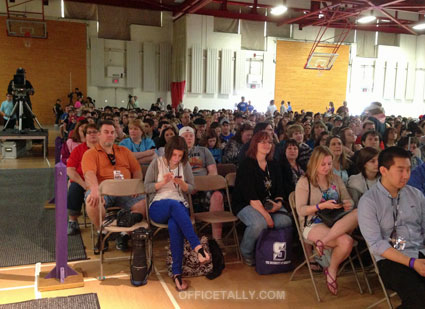 Behind The Scenes panel moderators Monica Madeja (WBRE-TV), Josh McAuliffe (Scranton Times-Tribune), and Jennie Tan (OfficeTally)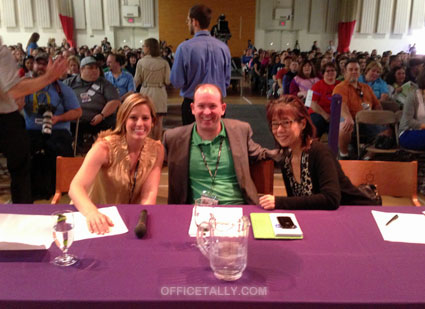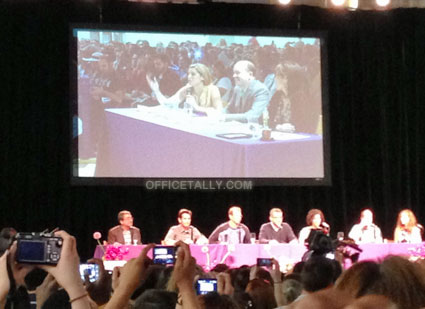 Credit: Danielle
My actual moderating notes from the event. I didn't know Carrie Kemper would be participating until the last minute, and I wanted to make sure I got to ask her a question!