My report of The Office Wrap Party Bloggers Breakfast, May 4, 2013.
For the full listing of The Office Wrap Party content, go here.
It was wonderful meeting so many of you, including OfficeTally readers like JMJ and Katie, and finalists like Michael, Marissa, Lisa, and Josh from The Office Biggest Flan contest. (I'm sorry if I left anyone out! I was on a bit of sensory overload that day.)
The Office's Paul Lieberstein, Andy Buckley, Matt Sohn, and Allison Silverman also attended and chatted with fans.
The biggest surprise of the event was when The Office producer Steve Burgess presented me with a Dundie for "Best Office Fan Site"!
When I got up to the podium, I took a look at the Dundie and said to Steve, "Wait a minute. This says 'Bushiest Beaver'…" :)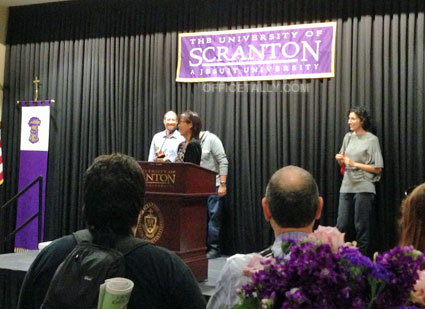 Credit: JMJ
Steve later told me that this was all Jenna Fischer's idea. Love her so much.
(If anyone has video or other photos of my Dundie presentation, I would very much appreciate you sending it to officetally @ gmail.com. Thank you!)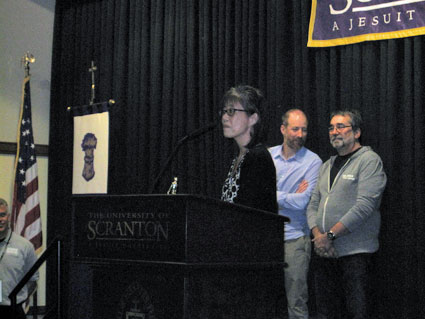 Credit: Christina
Awww. My favorite picture of me and The Office producer Steve Burgess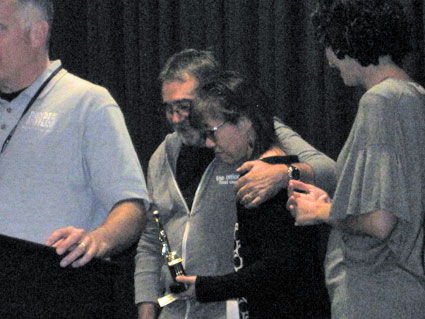 Credit: Christina
Michael and Marissa, two of 'The Office's Biggest Flan' contest winners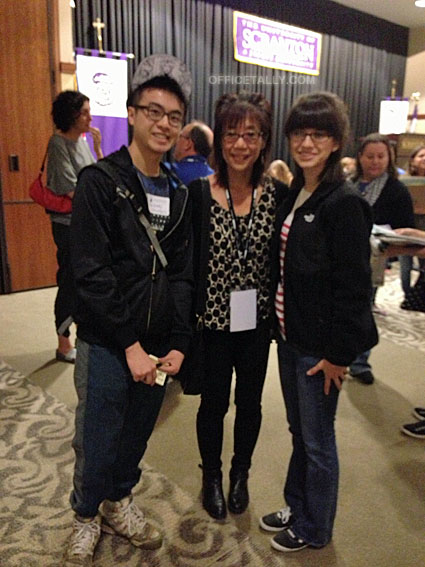 Credit: Tina
I want to also say thank you to Jimmy for giving me this lovely drawing of the Dunder Mifflin gang: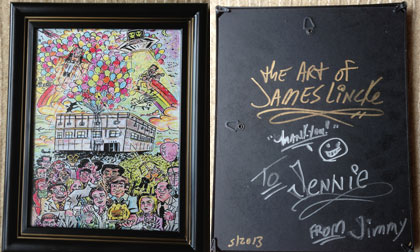 With Jimmy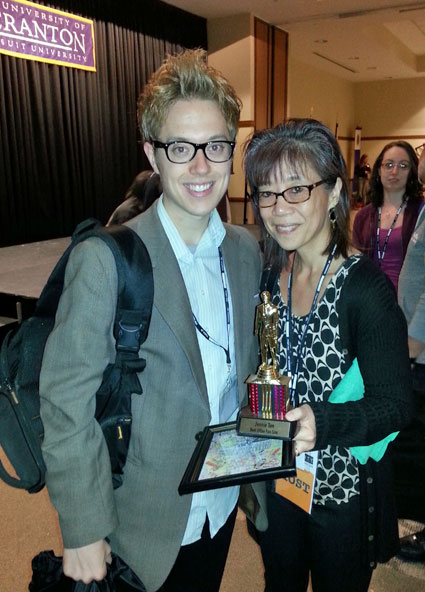 Credit: Jimmy
And thank you to Kristen, Phil, and the rest of "The Four Morons" gang who made this t-shirt, which I will every day for the next two weeks, or until it stands up on its own: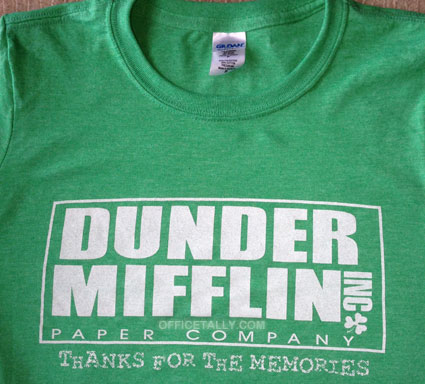 Cleo inspects my Dundie.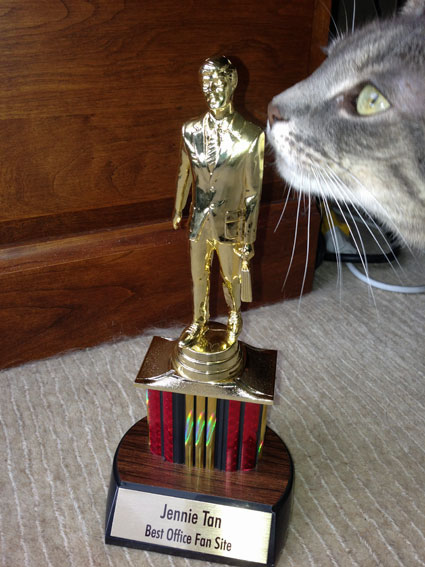 It was a treat to meet all of you. Hope you got a chance to meet fellow fans.
The Office fans are the best in the world!
Thanks for coming out. Love you guys. xo