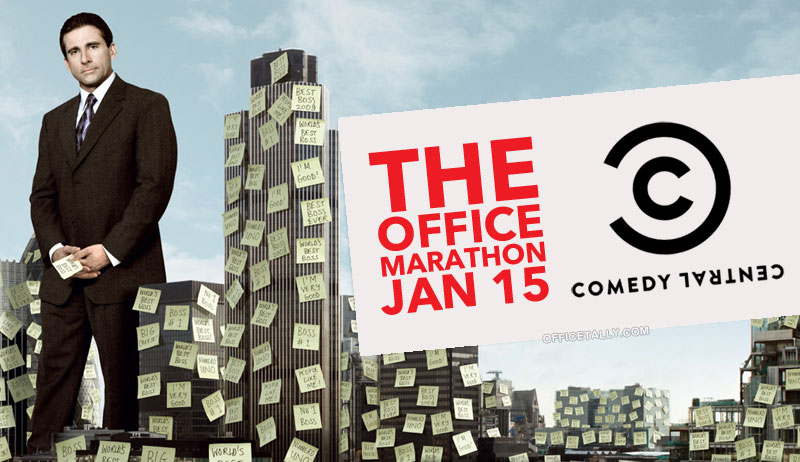 Remember when you could catch episodes of The Office on regular ol' broadcast TV?
Me either. That's because it's been years since it was possible. (I think the last time was 2010 on TBS? Correct me, Tallyheads, if I'm wrong.)
But now, thanks to Comedy Central, you can watch original episodes of The Office, starting January 15.
Five-time Emmy® Award-winning sitcom The Office clocks in for work at Comedy Central starting on January 15, 2018 with an all-day Office marathon. The #1 brand in comedy has acquired all nine seasons of the instant-classic comedy series that ran for nine seasons on NBC from 2005 to 2013. Select episodes will be available to stream on cc.com and the CC App.
Yes, yes, yes, yes, YES. (That's what she said.)