Here are photos of The Office set I took on January 19, 2012 (I was able to roam freely around the bullpen — they were filming Last Day In Florida in a different building that day) and March 6, 2012 (filming the Season 8 finale, Free Family Portrait Studio).
As I requested in an earlier post, I asked you guys if you had any photo requests, so I tried to snap as many of those as I could; thanks for all the great ideas!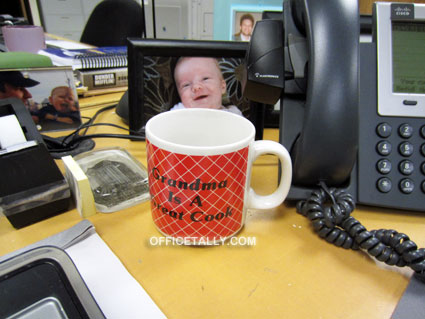 Jim Halpert's red mug says "Grandma Is A Great Cook." A photo of Baby Philip is behind it!