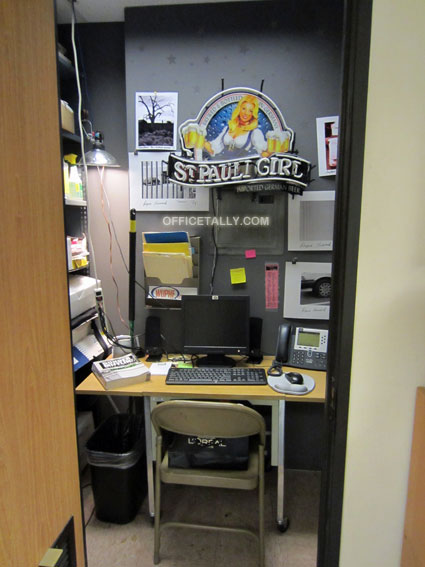 My heart just warmed when I saw Michael's St. Pauli Girl sign inside Ryan's closet office!
Michael gave Ryan the sign in the Season 7 episode, Goodbye Michael:
Michael: She was once my girl and she is your girl now.
Ryan: Wow.
Michael: Yeah.
Ryan: This is totally unnecessary.
Michael: You're not prone to seizures?
Ryan: No.